Archive for December, 2010
by Luprand on Dec.07, 2010, under Shenanigan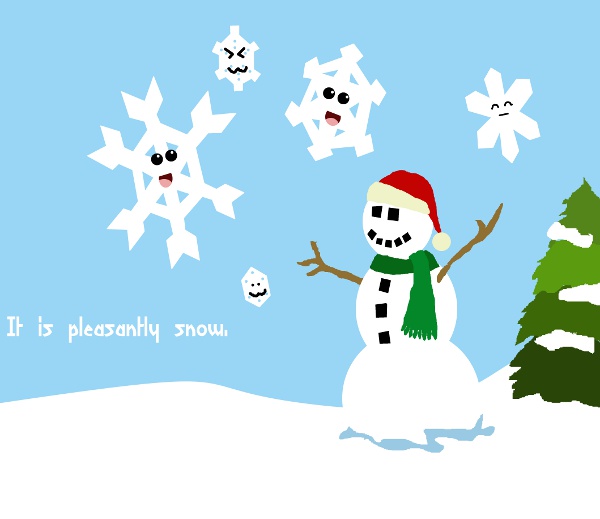 A quick little treat for those of you still reading, based on a reading blooper at work. I commented in team chat that it was pleasantly slow, seeing as it was two and three minutes between calls for once, and one of my co-workers thought I'd said it was "pleasantly snow" instead. This had to be drawn.
Here's wishing all of you a pleasant holiday season.
Comments Off

on Shenanigan: Pleasantly Snow
:Engrish, holiday, pleasant, snow, winter
more...